Sustainability

Innovation and Development
We are committed to the constant search and development of new technologies that allow us to use available resources more reliably and efficiently.
Packing Plant
Telemetry: We have incorporated the SITRAD mobile system, a tool that allow us to know remotely and reliably the process of cooling the fruit, in order to monitor and operate the cold rooms.
Storage systems: We have incorporated a traceability software in the plant which allows us to optimise and provide security in the processes of high and low stock.
Security and monitoring system: We have incorporated a security camera system to carry out all customs clearance within our own packaging, which allows us greater agility and quality control of the shipped fruit.
Farms Innovation
Soil use: We have annual protocols and analyses for the correction and amendment of cultivated soil. This way, we control in a friendly and efficient way the physical, chemical and organic aspects of our lands.
Use of meteorological stations: We use our own meteorological station as well as the one provided by the Argentine National Meteorological Service. http://www3.smn.gob.ar/. By doing this, we are able to accurately determine the precise quantity and time to irrigate. In the same way, we determine the correct period to apply agrochemicals that is influenced by wind speed. By achieving these measures our farms obtain optimal performance in a sustainable manner while respecting the environment.
Water monitoring: The irrigation room has a RAIN BIRD controller which allows to assess and irrigate with maximum precision. The irrigation duration and time are determined with respects to reducing consumption at peak hours (generally at night).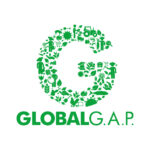 This international certification covers the regulations, controls and references for the implementation of Good Agricultural Practices (Buenas Practicas Agricolas, BPA). This guarantees that the production process on our farms:
• Has the minimum environmental impact.
• Reduce the use of chemical inputs.
• Is carried out under responsible procedures to preserve the health and safety of the worker.
GlobalG.A.P. nro. 4059883987683
Registration number: ECOCERT AR065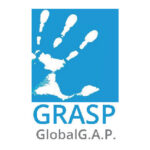 GRASP
(GlobalG.A.P. Risk Assessment on Social Practice)
This certification helps us establish a good social management system on the farms. It offers our customers an additional guarantee. It also helps protect one of the company's most important assets – our people.
GlobalG.A.P. GRASP nro. 4059883987683
Registration number: ECOCERT AR065